Click Here for Our ==> The C.S. Lewis Institute's Study Resources 
————————————-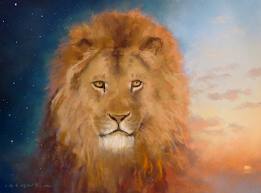 To access the lectures that our friends at The C.S. Lewis Institute have made available for us just click on any of the hotlinks that have been embedded in the numbered video selections (e.g., "Lecture One") or any of the four study guides that are found in the red text below. Set I: Reasons for Faith Is belief in God, the Jesus is the Son of God, or the Bible the Word of God an irrational leap in the dark as many non-believers maintain? Or is there enough evidence to make faith a leap into the direction set by the light? The five lectures in this set provide some of the classic arguments to address these questions. To open up the study guide for each set click on the red hot linked "Study Guide" text.
————————————–
Set II:Objections to Faith

Many objections to faith, new and old, circulate in our culture. What are some of the most crucial issues to face? Was Jesus married? Are the Gnostic Gospels to be taken seriously? Was Jesus' Deity invented? Why is there so much evil? Is Christ the only way? Is belief in God a fantasy? How can we speak about our faith in this culture? The lectures in this set address these important questions.
---
Set III:Responding to Atheism
Atheism is experiencing something of a resurgence today and is aggressively attacking Christian faith in the Western world. In these lectures we draw significantly on the thinking of C.S. Lewis, one of the most famous converts from atheism to Christianity. Some of the enduring insights that led him from atheism to faith will provide help in responding to the new atheists of our day. Set III Study Guide
Set IV:Responding to New Age and Cults
We face a bewildering array of new religious movements in our culture today. The New Age movement and the new witchcraft – Neopaganism – have exploded on to the scene in the last twenty years. Numerous cults content for a hearing, knocking on your door or using the media to gain influence. How can we respond? These lectures provide help.
---