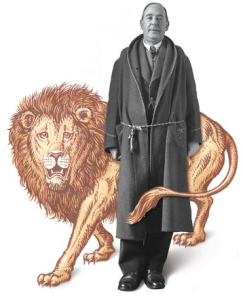 This group is for those who are interested in studying the thought and writings of C.S. Lewis. Occasionally the work of other authors that touch on the similar themes and topics found in Lewis' writings . . . (e.g.  G.K. Chesterton, Charles Williams, J.R.R. Tolkien) . . . will be considered.
On occasion we will also study other writers and authors whose main focus is the Christian apologetic, especially those whose teachings and approach to the Christian apologetic have been influenced by Lewis.
    However our main focus will remain on Lewis

.
           "The task of the modern educator is not to cut down jungles . . .
                                                       . . . but to irrigate desserts."   The Abolition of Man