There is something which unites magic and applied science while separating both from the wisdom of earlier ages. For the wise men of old the cardinal problem had been how to conform the soul to reality, and the solution had been knowledge, self-discipline, and virtue. For magic and applied science alike the problem is how to subdue reality to the wishes of men.
                                                                            C.S. Lewis The Abolition of Man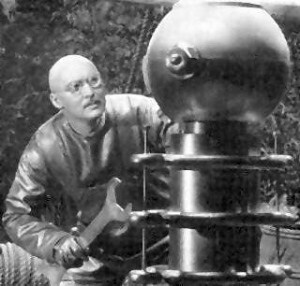 ————————————————————————————-
Amazon Link => The Restitution of Man: C.S. Lewis and the Case Against Scientism <= Amazon Link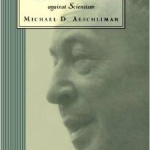 In this beautiful and powerful little book Michael D. Aeschliman calls on a host of witnesses from throughout history and from various disciplines, including philosophers, poets, and scientists in order to build his case against scientism. Not to be confused with science, scientism is a philosophical belief system which claims that the material world is the only objective reality there is and that human beings are essentially nothing more than "machines made of meat." (from an Amazon blurb)
—————————————————————————————————————————-
Click for a Mars Hill Audio interview With Ken Myers ==> Scientism.
Click to download the PDF Transcript: ==> Scientism.
——————————————————————————————————————————
ABOUT THE INTERVIEWER: Ken Myers did his first radio interview when he was working in college radio. He was 19 at the time, and his first guest was Johnny Cash. Although he sometimes wonders if he peaked early, he claims that sociologists, historians, psychologists, and even economists can be more interesting than country music singers.
After completing his B.A. in communications with an emphasis in film theory, Myers went to work for National Public Radio, editing material for arts and performance programs. After three years, he decided to go to seminary in order to pursue a teaching ministry. He realized how theologically ill-prepared most Christians (including himself) were to contend with the non-Christian worldviews increasingly prevalent in major cultural institutions. Myers Since 1993, MARS HILL AUDIO has been committed to assisting Christians who desire to move from thoughtless consumption of contemporary culture to a vantage point of thoughtful engagement. This link will take you to our Mars Hill Audio home page wherein you will find a hotlink to their home page .
 ——————-
For those of our visitors who would care to ponder a very interesting film by Ray Comfort, click here to understand ==> The Atheist Delusion.