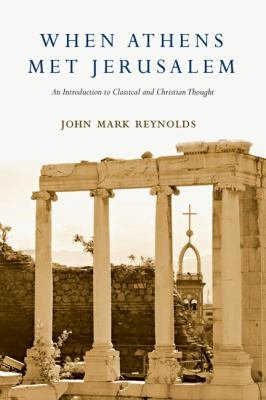 ————————————————————————————————————————

==> Philosophy and Religion in the West <==

Different Systems of Thought Joined in a Search for Answers
Philosophy and religion ask many of the same questions:
What is the ultimate reality?

What can we know about it—or what should we believe about it?

How do our questions and thoughts, our hopes and fears, relate us to it?

Is this ultimate reality a person whom we meet, or an object that we contemplate?
These are questions no thoughtful person can evade. They are enduring and perennial. And they are possessed of a history whose twists and turns have left their mark on almost every person on Earth. To learn how these crucial issues have been discussed over the past three millennia is to enter the core of our intellectual heritage—to find the origin of some of our deepest perplexities and most cherished aspirations.
3,000 Years of Faith and Reason
A theologian who earned his doctorate iin philosophy and religious studies at Yale, Professor Cary is now head of the philosophy program at Eastern University in St. David's, Pennsylvania. He is the author of Augustine's Invention of the Inner Self, published by Oxford University Press, and the teacher of The Teaching Company's course Augustine: Philosopher and Saint. Originally trained in both philosophy and English literature, he is the ideal companion on this journey to the heart of the spiritual adventure of the West. It is a comprehensive journey—intellectually, philosophically, and spiritually—but one which requires no special background. All you need to bring is your own curiosity as Professor Cary weaves any background concepts you need into the fabric of his 32 lectures. By the end of this course, those insights will belong to you—and you gain a new or sharpened fluency in issues that include:
The historical interaction between philosophical traditions (such as Platonism) and religious traditions (such as Judaism and Christianity)

The philosophical origin of certain key religious concepts, such as the immortality of the soul, the Fall, and "going to heaven"

The attractiveness of ancient philosophy for Judaism and Christianity

The synthesis of philosophy and religion that characterized the "classical theism" of the medieval period

The significance of modernity for the history of Western religion

The most prominent philosophical criticisms of religion

The classic proofs that have been attempted of the existence of God

The reasons why many religious thinkers of the 20th century are suspicious of the alliances between philosophy and religion

The relationship of critical rationality and religious belief.