Internal Link to Lecture Series on ==> Mere Christianity
================== & ================
 The C.S. Lewis Foundations' ==> Guide to Mere Christianity
 ———————————————————————————————————
If you would like to hear and or read the: first, third and fourth chapters of this wonderful book just follow this link to our, ==> The Natural Law Primer, and you will see links established on the home page that will give you access to both text and an audio readings of those chapters. It was felt that the second chapter titled Some Objections was not needed since it was not necessary for the central Natural Law argument to be made plain. 
——————————————————————————————–
For those of you who would like a free digital copy of the Canadian public domain edition (PDF), click here ==> Mere Christianity
—————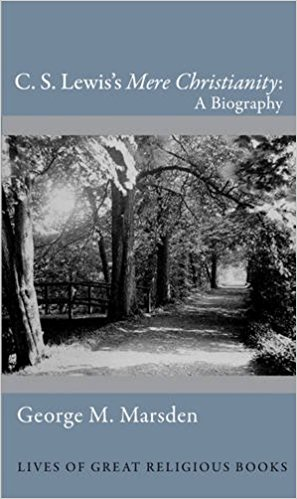 Mere Christianity, C. S. Lewis's eloquent and winsome defense of the Christian faith, originated as a series of BBC radio talks broadcast during the dark days of World War Two. Here is the story of the extraordinary life and afterlife of this influential and much-beloved book. To learn more about this book click ==> Here
—————– ♦ ♦ ♦ ♦ ♦ —————–
Join us as we consider what  Lewis has to say about Sexual Morality as conveyed in Mere Christianity. If you want to hear more about his ethical views in Mere Christianity join us on The Natural Law Primer where upon his views on the natural law in general informs us concerning morality from chapters: one, three and four, and Sexual ethics in particular, Then you can learn more about this kind of theory on The Natural Law and Sexual Morality page.
—————-
---
Click Here ==> Amazon  Link <== Click There